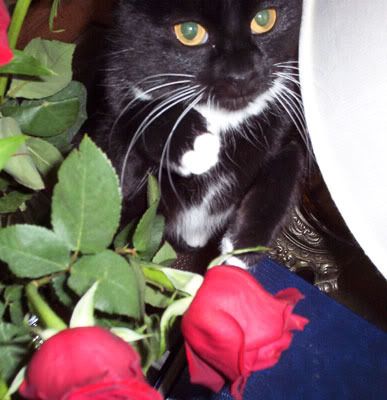 I decided not too long after losing Phantom that I wanted to make something memorializing her. It's not done, by any means, more a work in slow, slow progress, but after being hit with inspiration online one night I managed to get a black and white Catwalk Kitties doll head. My Monster High Catty Noir has been languishing in the storage bin for... Well, let's just call it a very, very long time.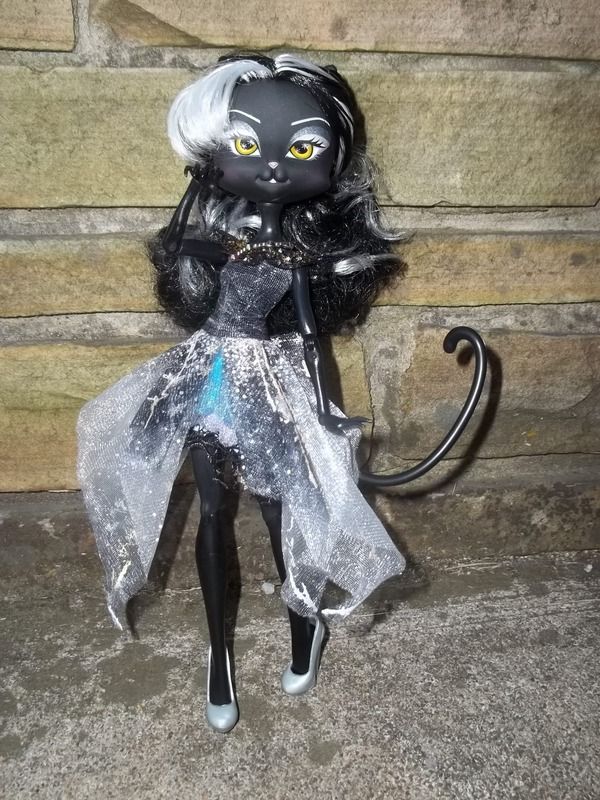 It was a pretty simple matchup to make. I'm pretty sure I'll rehair her with some nicer hair, and maybe get/make a custom outfit for her that better reflects her "tuxedo cat in an ill-fitting tuxedo" look, but for the moment, this is how she looks. 13 Wishes Abbey's wispy, dreamy dress looks rather ghostly on her, which I can't decide if I like or not.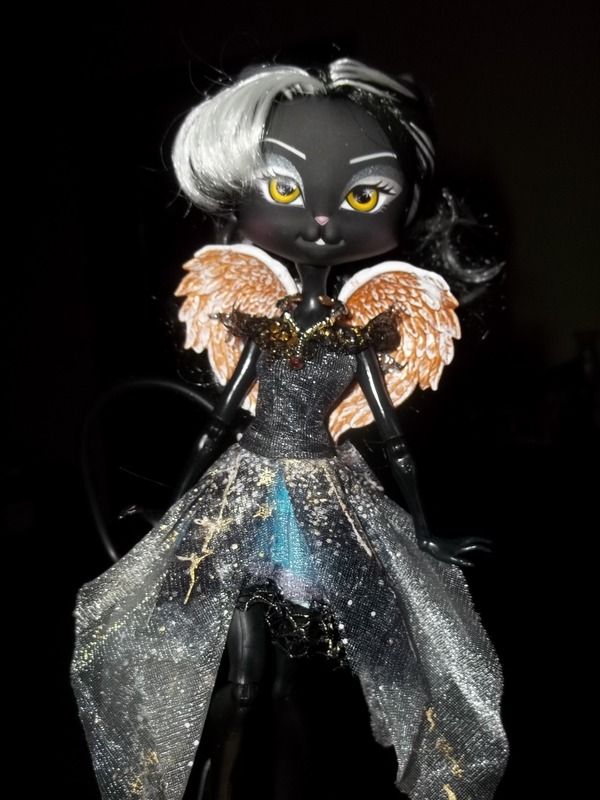 Just for fun, or something resembling it, I threw EAH Cupid's wings on her. This just made me weirdly sad. Maybe the more stylized Thronecoming wings would be better?